Pastor Tom and Debbie Hughes
                                                                                     Newark Seventh-day Adventist Church
Tom Hughes has been the pastor of the Newark Seventh-day Adventist Church for the last 13 years. . He has been in ministry for over 40 years. He has been a colporteur, evangelist and pastor. He is also a recording Artist who has released six CD's and who has been singing and writing songs for Jesus for over four decades. He is an ordained minister and his music has been instrumental in helping thousands to commit their lives to Jesus Christ. The theme of his music has always been the Christ of Calvary, It is Tom's hope that as Jesus is lifted up, and he will draw all men unto Him.
Pastor Tom is called the "Bible Biker" by some, because of his motorcycle ministry. He rides a 2013 Ultra-Limited Harley Davidson. He has ridden north of the Arctic Circle, and in all 50 States. He is a member of the Christian Motorcyclists Association and is President of Bible Biker Ministries and the Ohio Chapter of Adventist Motorcycle Ministries Ohio Chapter. "The Ride of Your life" is a book about Jesus that features Tom's Harley on the front cover and he has written the back cover inviting Bikers to experience the Christian life for themselves. He has also written "The Skull and the Cross", a missionary book to reach bikers for Christ.
Tom was privileged to lead his wife Debbie to Jesus and they were married in 1981. Debbie has been the heart of their ministry, using her extraordinary gifts of counseling and encouragement to bless their many congregations. They have three children and nine grandchildren. The message of Christ's righteousness has been Tom's consuming passion. His love for family, the Bible, music and most of all Jesus Christ makes his life worth living. May you truly experience this love first hand and become part of God's family is our sincere hope and prayer for your life as well.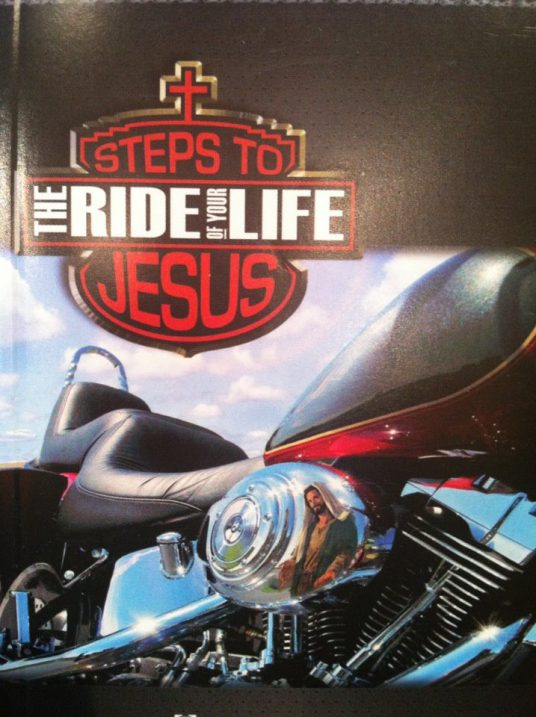 Pastor Tom's Email:   tomhughes@columbus.rr.com