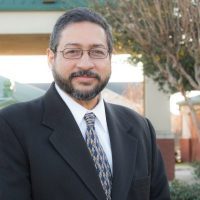 Devotional for February 18, 2022
Near the trail we walk on there is a fenced in farm with donkeys, and ponies. I have heard how donkeys are used to protect the herd. Their sharp kicking skills have removed wolves, coyotes, and other wild animals. The fence is used as a deterrent to these wild animals, however every now and then an animal jumps over thinking that it will have an easy meal only to discover quickly that they have been knocked out by the donkey. God in His infinite wisdom has created a simple method of protection.
First the fence; in our lives God creates a fence against the enemy. God has given us the word of God as a defense. Paul put it this way. "Above all, taking the shield of faith, wherewith ye shall be able to quench all the fiery darts of the wicked. And take the helmet of salvation, and the sword of the Spirit, which is the word of God:" Ephesians 6:16,17 Paul in his famous message to the Hebrews declares. "For the word of God is quick, and powerful, and sharper than any twoedged sword, piercing even to the dividing asunder of soul and spirit, and of the joints and marrow, and is a discerner of the thoughts and intents of the heart." Hebrews 4:12 In the book of Psalms the writer states "Every word of God is pure: he is a shield unto them that put their trust in him." Proverbs 30:5 The Word of God is a shield, a fence to protect us from outside forces.
Second, God creates defenses to protect His people. "Behold, I send an Angel before thee, to keep thee in the way, and to bring thee into the place which I have prepared." Exodus 23:20 The psalmist writes "The angel of the Lord encampeth round about them that fear him, and delivereth them." Psalms 34:7 We might not see our angels however, God sends His angels when we least expect it, to surround us and protect us from the enemy.
I have heard some Christians complain that God fences us in and that we have no freedoms. However, as parents we learn to have fences around our properties to protect the children from wandering too far and get themselves in danger. God fences us in not because He is holding us back, but because He loves us and is protecting us. Ellen White writes about how the Lord fences us in for our protection. "How careful is the Lord Jesus to give no occasion for a soul to despair. How he fences about the soul from Satan's fierce attacks. If through manifold temptations we are surprised or deceived into sin, he does not turn from us, and leave us to perish. No, no, that is not like our Saviour. Christ prays for us. He was tempted in all points like as we are; and having been tempted, he knows how to succor those who are tempted. Our crucified Lord is pleading for us in the presence of his Father at the throne of grace. His atoning sacrifice we may plead for our pardon, our justification, and our sanctification. The Lamb slain is our only hope. Our faith looks upon him, grasps him as the one who can save to the uttermost, and the fragrance of the all-sufficient offering is accepted of the Father. Unto Christ is committed all power in heaven and in earth, and all things are possible to him that believeth. Christ's glory is concerned in our success. He has a common interest with all humanity. He is our sympathizing Saviour." Review and Herald September 1, 1891 Par. 2
In times of crisis let us remember that our Lord has not left us alone.